Weddings
Your photographer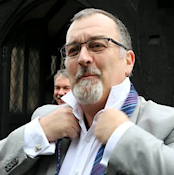 I was born at an early age in West London but, with the assistance of my family, I had escaped to the Home Counties by the time I was four. My first memory of photography was when I was given a Kodak Instamatic camera for a school trip to Holland at the age of about ten. I've had a camera in my hands ever since!
I studied photography at school and since then I've gained many years of experience, initially with 35mm equipment before going digital in 1999. I was recently able to invest in some professional grade equipment and after a lifetime as an IT professional, I have been able to follow my passion and become a full-time professional photographer.
I'm based Pre en Pail, Mayenne but I am happy to travel to wherever you want me to shoot your special day.
Pricing
Weddings are a very personal celebration so it's difficult to set a price without knowing more about what you are planning. My rates for your wedding report start at 800€00 for an elopement or from 1600€00 for a full wedding day service. Whatever your style from an elopement or simple civil ceremony to an elaborate traditional or themed wedding, we can capture your special day for posterity.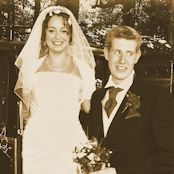 Please get in touch with some details of your plans and I can send give you a better idea as to what we can do and what it will cost. I am sure that together we will find the formula that best suits your needs. All our packages include:
■ A "Getting to know you/Save The Date" shoot. ■ Two photographers for the hours of shooting. ■ Post-production (sorting & retouching). ■ A web gallery with a preview of your photographs. ■ Delivery of a box with a personalized USB key with your photos in high definition. ■ Image/print licence.


Please note: A 250€00 deposit is required to secure your booking.
Additional Services
Please scroll down to see some examples of how we can fulfil your photographic needs. These are just some of the services we offer but the list is not exhaustive. If you have any requirements not listed, please don't hesitate to get in touch and we'll see what we can do to help.
Extras
As well as the shoot, your wedding album plus other products such as photo-books, canvases, and wall-art prints etc. are also available, please ask us for a quote.
Travel and Expenses
If you live more than 40km from Pre en Pail, I'm afraid I will have to ask for a contribution towards travel costs. To ease calculation, I have split the kilométrage charge into bands. For those of you that travel for work, you'll appreciate that the round-trip rates are set at about those allowed by the French tax authorities of 0.568€.
Your appointment confirmation email will advise which band you should select. The kilométrage charge should be paid along with your deposit.
kilométrage bands
Up to 40km - Free
40 to 80km - 65€
80 to 120km - 100€
120 to 160km - 150€
Please be aware that for anything over 160km transport costs and expenses are to be agreed before your booking will be accepted but they are likely to also incur accommodation costs as well.